Leadership
Documents & Publications
Budget
IDP
Policies
Forms
SDBIP
By-laws
Council Minutes
Mining
Infrastructure
Agriculture & Forestry
Vacancies
Tenders
Events
Media Release
Archive
Feedback
Gallery
Search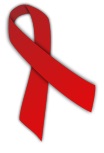 World AIDS awareness symbol

Demographics
--------------------------------------------------------------------------------------------------------


Statistical information

This section reflects the demographic characteristics of Greater Tubatse Local Municipal area. This will cover a qualitative and, where applicable, a quantitative summary of demographic variables and social infrastructure of the area. The population figures and projections used here are based on Statistics South Africa, Census 2001 and 2007 community survey.

Population/Demographics



Demographic information is regarded as vital baseline information for the interpretation, evaluation and projection of social and human conditions, needs and requirements. In this subsection the focus is on characteristics of Greater Tubatse Local Municipality population that impacts on local economy and its manifestation of the spatial development of the area. The population statistics for Greater Tubatse Local Municipality vary greatly depending on the source of information used. According to the Community survey conducted by Statistics South Africa, 2007, the total population of this municipality is approximately 343 468 with 66 611 households which makes Greater Tubatse Local Municipality a municipality whith highest population in the District. It also appears from 1996 to 2007 community survey results that there has been a positive population growth in most of the local municipalities


| | | | | |
| --- | --- | --- | --- | --- |
| Municipality | Population 1996 | % | Population 2007 | % |
| Makhuduthamaga | 267 951 | 30 | 262 726 | 24.4 |
| Greater Tubatse | 228 531 | 26 | 343 468 | 31.4 |
| Elias Motsoaledi | 217 198 | 24 | 247 488 | 22.6 |
| Greater Marble Hall | 95 911 | 11 | 124 510 | 11.4 |
| Fetakgomo | 83 947 | 9 | 112 232 | 10.2 |
| Greater Sekhukhune | 893 538 | 100 | 1 090 424 | 100 |



Population figures. Source: (Stats SA CS 2007)



The majority of people are moving to urban areas, that is, ward 1 (Burgersfort) and 3 (Steelpoort). This is simply because these are the areas of employment opportunities. (GTM Integrated Waste Management Strategy Plan, 2005)

Population Growth



Population growth / concentration points are clusters of individual settlements with large numbers of people and high population densities. GTM has three population growth points and this is where most number of people are concentrated . The projected population growth within the growth points as identified in the Limpopo Growth and Development Strategy over the period 2005 to 2015 shows that it will be more than double. This will have far more serious implications for the demand for services in the municipal area.